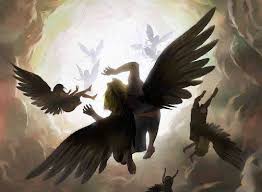 The strongman often lives not realizing that God's glory has left his life.  His fear and pain grow as he eventually recognizes that he is alone; but he remains too proud to admit his error and convinces himself that he won't be like the others he has heard of who destroyed themselves.  He is bound by the grip of pride and like so many great men, here he falls…Lucifer fell here.
AUTHOR'S COMMENTS: Beloved, why fall here at the feet of pride? The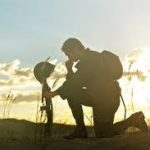 "strongman"can be that part of any one of us that thinks it knows better than God. He may have accepted Christ but fails to allow the Holy Spirit to rule. It is essentially our ego or our sense of self that we usually protect with a shield of pride. Humility is rejected as weakness in the heart of the strongman. But the Word God remains true: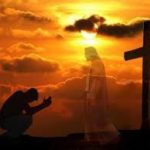 "So humble yourselves under the mighty power of God, and at the right time he will lift you up in honor" (1Peter 5:6 nlt).
Picture credits: Acuérdate de tu Creador, The Military Heart
{ 0 comments }